A good engagement, Mehndi style, is good to give as a gift to your friends, or even just make for yourself! Here is how to make one. Do not use black henna!
Steps
Start by putting a dot in the centre of your palm.
Make two concentric circles around the dot.
Make spirals in between the two circles.
Make equal loops around the spirals.
Make two twists as shown.\Make a complete boundary as shown.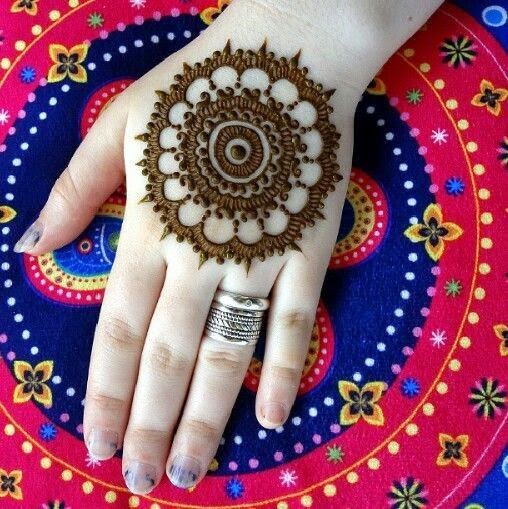 Add the stems as shown.
Move to the finger and make two lines.
Start making a flower as shown.
Make two dots on top of the flower, followed by a stem.
Make a spiral at the other side of the line followed by a boundary.
Make leaves and fill the rest of the space by spirals.